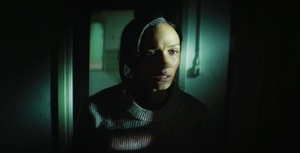 The Worlds Most Claustrophobic Cinema
Vår produktion The Worlds Most Claustrophobic Cinema för Göteborg Film Festival mottog mycket uppmärkelse över hela världen, resultatet var 500 artiklar och nådde 1,2 miljarder människor.
Den här filmen producerades för att skapa internationell uppmärksamhet och nyfikenhet kring Göteborg Film Festival 2019. Besökarna kunde boka en biovisning inuti en kista för att få en unik bioupplevelse.
Kampanjen fick otrolig spridning över hela världen och blev utsedd till den mest framgångsrika i Sverige 2019.
Vårt arbete involverade:
Manusutveckling
Storyboard utveckling
Förproduktion
Inspelning
Post-produktion
Läs mer om projektet och dess spridning här.
Stendahls case: "The film industry is facing a major shift, streaming services such as Netflix and HBO are a major threat to cinemas. Therefore, it was important to create something that Netflix can't – an experience. The interest shown for The World's Most Claustrophobic Cinema exceeded all expectations!"
The Times: "Watch the end of humanity from a coffin at Gothenburg Film Festival."
The Hollywood Reporter
The Herald
PerezHilton
People
SVT Nyheter
Sveriges Radio
Svenska Dagbladet
Göteborgs-Posten
Sydsvenskan
Trendhunter
Ad Week
Feber
Cnet
Medium
See our promo The Worlds Most Claustrophobic Cinema
The women: Nanna Blondell
Directed by: Alexander Gibbons Barth & Gustav Öhman Spjuth
Production Company: Fanny & Alexander Productions
Agency: Stendahls
Client: Göteborg Film Festival