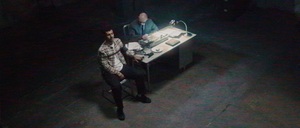 best interactive bestadsontv.com
Our promo films "Moment of Truth" for Call of Duty: Black Ops Cold War was awarded Best interactive campaign in Bestadsontv.com.
The jurys motivation: "For want of a better expression, Influencers are a bit of a necessary evil, and it looks like they are here to stay in the world of advertising. The main problem is that many brands end up using them in superficial and repetitive formats, not least because very often the influencers themselves end up calling the shots on the content. But in the case of the Call of Duty interactive campaign, I thought the influencers were used as part of a very cool idea. After all, they were put on the spot with a polygraph test which made it possible for consumers to see them in a different light to which they are used to seeing them, and furthermore, there was the opportunity for real interaction. Nowadays, much of what we see on social media is an embellishment of the truth, so being able to play with a polygraph test was a great idea, not to mention that it makes a lot of sense for the launch of a game."
Read more: Bestadsontv.com
Directors comment: "Moment of truth was a fun challenge. It was a rare opportunity to mix fiction and documentary. My prime goal was to create as large contrast as possible between the fictional world (the interrogator and setting), and the influencer. To secure this, it was of main importance that the influencer didn't know about the questions before the interview. Also, it necessary for the influencer to be themselves and spontaneous in the situation, and not try to act, otherwise we ran the risk of making the films flat and predictive."
See the films here.
Result: The campaign generated a reach of almost 9 million in the first two weeks, much more than expected compared to previous Activision campaigns.
Read more about the case: Moment of Truth
Other publicity about campaign: Adobo Magazine
Agency: Stendahls
Client: Activision
Directed by: Alexander Gibbons Barth
Production company: Fanny & Alexander Productions