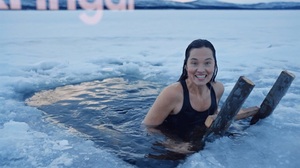 Zmarta WINTER SWIM got attention
Our latest film for Zmarta was recently launched and received some attention in Resumé.
"Zmarta begin 2021 with a campaign in a Swedish winter setting. With the new commercial Zmarta wants to communicate both loans and insurance - with some help from a winter swimmer."*
Read the full article (in Swedish) at Resumé.se
See the film here: Zmarta - Winter Swim
Director: Gustav Öhman Spjuth
Agency: Drum
Client: Zmarta
Production: Fanny & Alexander
*Publishers own translation.