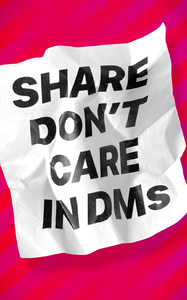 Instagram FR/GE & US/UK – Stories Campaigns
During 2019 we post produced two campaigns for Instagram. In the spring we made 36 videos in two language and two formats with a total of 144 deliverables for Instagram France & Germany. The shoot was made under our post supervision in Berlin by the agency and all the assets were put together by our team in Stockholm. The second campaign was 36 videos in two formats with a total of 72 deliverables for Instagram US & UK.
Everything is made to fit both Instagram Feed and Instagram Stories.
2D Modelling
Motion Graphics
Editing
Grade
Sound supervision
Post production supervision
Link to FR/GE videos: The Mop (FR) - Snacks (FR) - Throwback (GE)
Link to US/UK videos: Art - Shoe paper - Food stuck