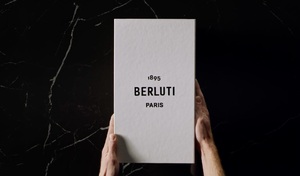 Berluti – Christmas & Product Launches
At the end of 2019, we made our first two films for fashion brand Berluti. A relationship that has reached its 5th production so far.
For Christmas, we worked with music at the shoot to combine it with the movements and sound of the artisan's work. In post-production, we completed this process by going back and forward between editing and music composition to find harmony. 6 videos and 10 Key Visuals delivered in multiple formats.
In addition, we have created a series of videos for Berlutis several product launches. This has resulted in 36 assets and counting.
Pre-production
Shoot in studio, Stockholm
Full post production including Music & VFX Supervision
Link to videos: Berluti Christmas 2019 - Studs